Avoid Getting Ghosted This Halloween Thanks to Conversation Starters Season 3
This is a podcast episode titled, Avoid Getting Ghosted This Halloween Thanks to Conversation Starters Season 3. The summary for this episode is: <p>In Season 1 of Conversation Starters, we focused on how to attract your potential buyer's attention, so they eventually book a meeting.</p><p><br></p><p>In Season 2, we focused on how to make that first meeting an effective one.</p><p><br></p><p>In Season 3, we're focusing on what it takes to make sure that first conversation wasn't your last. </p><p><br></p><p>Through interviews with sales and marketing professionals, host Sammi Reinstein explores how things like events, videos, and social media keep those business conversations flowing.</p><p><br></p><p>The new season airs October 20.</p><p><br></p><p>Attend the first episode live: drift.ly/RGSP</p>
Speaker 1: Sammi, question for you.
Sammi: Yeah, go for it.
Speaker 1: On your iPhone, are you team read receipts or no read receipts?
Sammi: That's a good question. I personally am team no read receipts because I feel like people with read receipts on end up having more unread text messages, which really stresses me out because they don't want someone to see that they've read their message. And also for me, I'm just not a great texter backer, if that's a word, because I am very distractable. So people would think that I am just ghosting them or I left them unread, when in reality, I probably just forgot.
Speaker 1: That's a really good point. I definitely see pros and cons. I also do not have read receipts on. I do like when people have them on when I'm meeting up with someone. And I can be on my way and they don't respond, but I see they read the message. Because then hypothetically, I assume they're also on their way.
Sammi: True.
Speaker 1: But there's also that hidden innuendo of when someone reads your message and doesn't respond and you're like," Okay. Well, was the joke not funny? Why aren't you responding to me?" Either way, I think we can both agree that no one likes feeling like they've been left on read or ghosted.
Sammi: Just in time for spooky season.
Speaker 1: Yes.
Sammi: And that's why we're focusing this season of Conversation Starters on what it takes to continue the conversation and avoid or prevent the dreaded ghosting.
Speaker 1: Brought to you by Really Good Sales Plays, which is a collection of sales plays to help sellers engage buyers at the right time in the right place with the right conversation. Season three of Conversation Starters focuses on how to keep the momentum going after that first meeting is held.
Sammi: In this season, I talk with sales and marketing experts about how they deliver value at every touchpoint through channels like video events, social emails, and more.
Speaker 1: The first episode airs October 20th and we are going live for it. So make sure to subscribe, so you don't miss out.
DESCRIPTION
In Season 1 of Conversation Starters, we focused on how to attract your potential buyer's attention, so they eventually book a meeting.
In Season 2, we focused on how to make that first meeting an effective one.
In Season 3, we're focusing on what it takes to make sure that first conversation wasn't your last.
Through interviews with sales and marketing professionals, host Sammi Reinstein explores how things like events, videos, and social media keep those business conversations flowing.
The new season airs October 20.
Attend the first episode live: drift.ly/RGSP
Today's Host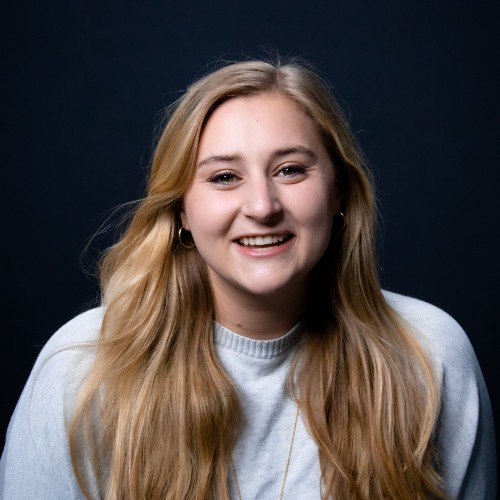 Sammi Reinstein
|
Product Education Marketing Manager
---
Today's Guests