3.4: Deliver a Demo That Makes a Prospect Want to Continue the Conversation (Christine Glick)
This is a podcast episode titled, 3.4: Deliver a Demo That Makes a Prospect Want to Continue the Conversation (Christine Glick). The summary for this episode is: <p>Have you ever asked someone for more information on a product, just to have them go down a rabbit hole of features that are really not related to the problem you're looking to solve?</p><p><br></p><p>Us too.</p><p><br></p><p>This frustration caused us to reach out to Drift's Solutions Consultant, Christine Glick.</p><p><br></p><p>Christine has figured out the art of crafting a demo that answers the questions her prospects actually have, so in this episode, she tells Sammi what her process looks like, how she works alongside account executives, and why she steers clear from any and all acronyms.</p><p><br></p><p>You can connect with Sammi on Twitter @sammireinstein and @DriftPodcasts, and Christine on LinkedIn.</p><p><br></p><p>Read up on Drift's Really Good Sales Plays: https://drift.ly/sales-plays</p>
DESCRIPTION
Have you ever asked someone for more information on a product, just to have them go down a rabbit hole of features that are really not related to the problem you're looking to solve?
Us too.
This frustration caused us to reach out to Drift's Solutions Consultant, Christine Glick.
Christine has figured out the art of crafting a demo that answers the questions her prospects actually have, so in this episode, she tells Sammi what her process looks like, how she works alongside account executives, and why she steers clear from any and all acronyms.
The Highlights:
(3:53) What it means to be a solutions consultant at Drift
(4:47) What questions Christine asks when she first gets looped into a sales conversation
(6:17) How Christine creates personalized demos at scale
(7:24) Why Christine calls herself "a little swan of demos"
(8:43) Knowing when it's time to get technical and when it's time to story tell in your demo
(10:58) The essentials a strong demo can't live without
(13:21) Tools Christine uses understand a customer's potential pain points before even speaking with them
(15:08) What a healthy relationship between a solutions consultant and an account executive looks like
(16:47) Ways an account executive can strengthen a relationship with their solutions consultant
(18:04) Demo faux pas
(21:29) How Christine thinks about the storytelling aspect of a demo
Like this episode? Let us know by leaving a review!
Read up on Drift's Really Good Sales Plays: https://drift.ly/sales-plays
Today's Host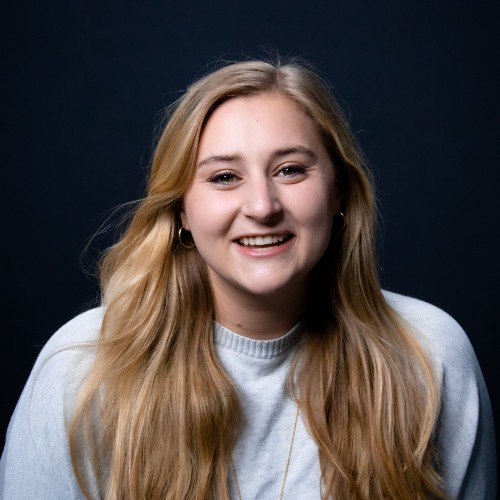 Sammi Reinstein
|
Product Education Marketing Manager
---
Today's Guests